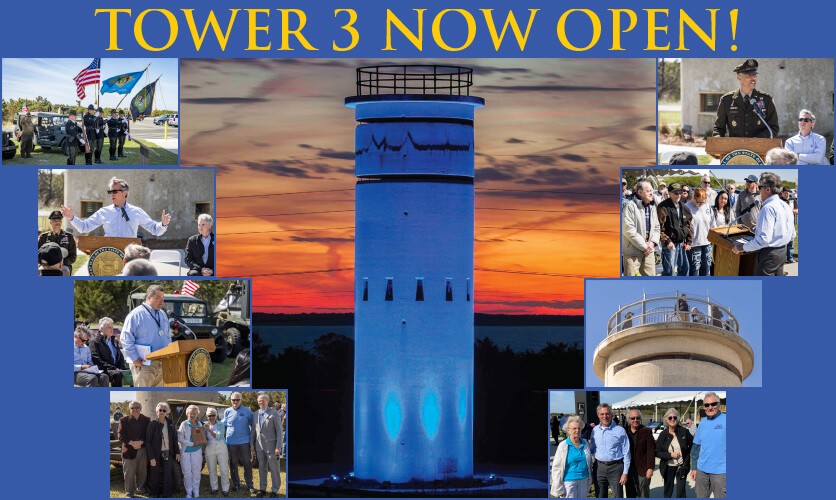 The Delaware Seashore Preservation Foundation and the Fort Miles Historical Association is proud to announce that World War II Artillery Fire Control Tower #3 located within the Delaware Seashore State Park on Route One just south of Dewey Beach is now open to the general public free of charge!
While restoration efforts are complete, donations are still needed maintain the Tower. Your support is critical to this effort while memorializing a WW II Veteran who served. Donations from concerned businesses and individuals like you are what drive our projects forward. Thank You!
For Tower 3 Visitation Hours & Information, please contact Delaware Seashore State Parks at 302-227-2800.